Work Solutions at Rehbein Ford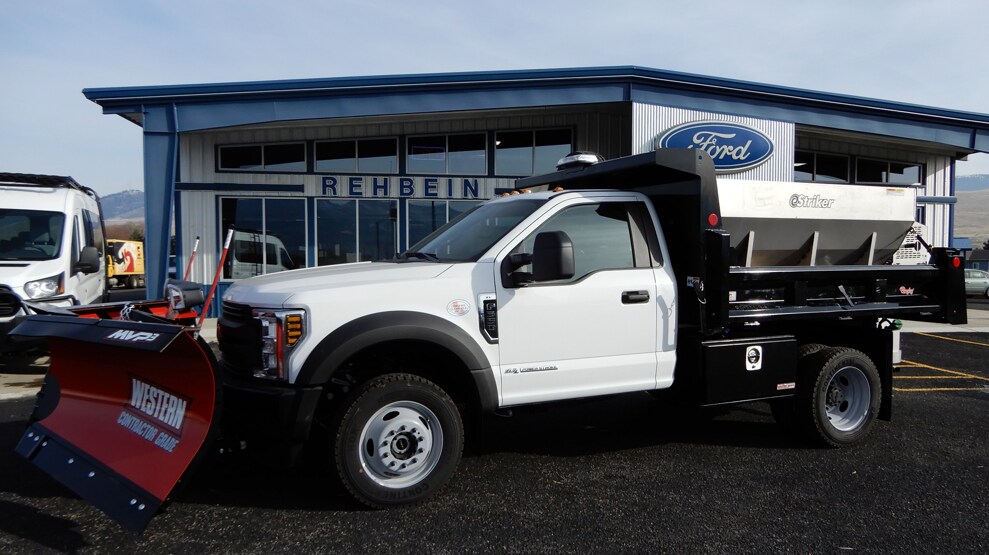 At Rehbein Ford, we offer work solutions to get any job done. Whether you need it for personal use, business use or commercial use we have the solution for you. From Flatbeds, Utility Beds, Dump Beds & Boxes, to Snow plows and Sanders, to Brush Guards, Grille Guards and so much more. The possibilities are endless.
All products we sell are installed by us and warrantied by us. Why would you need to go anywhere else?
Flatbeds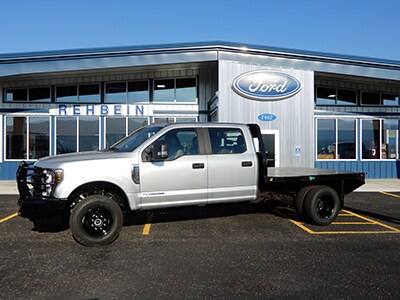 Rugby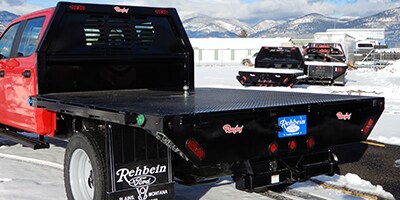 Dump Beds & Boxes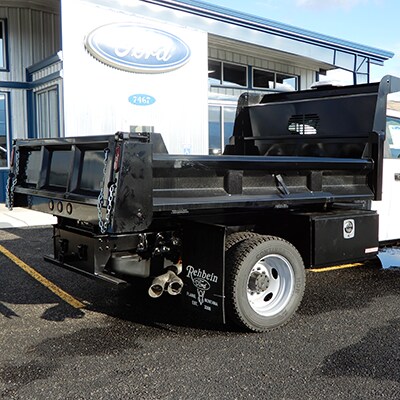 Rugby
Snow Plows & Sanders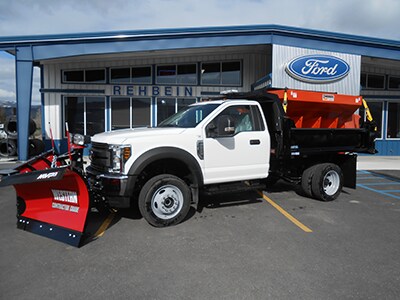 Western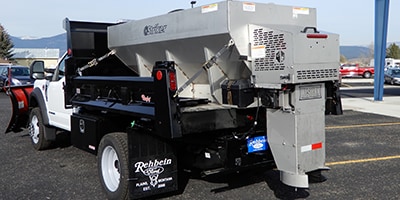 Utility Box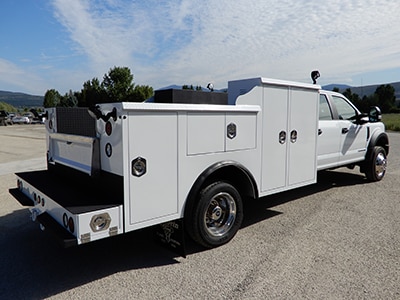 Toolboxes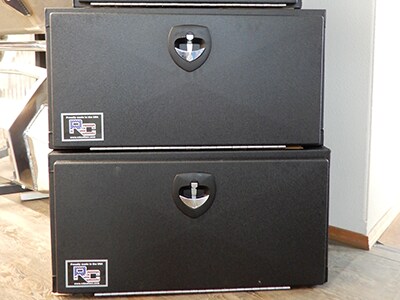 RC
Bradford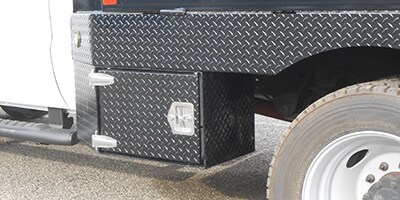 Grille Guards & Bumpers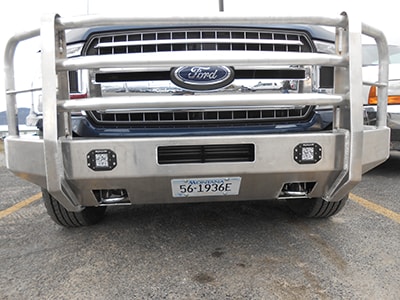 Throttle Down Kustoms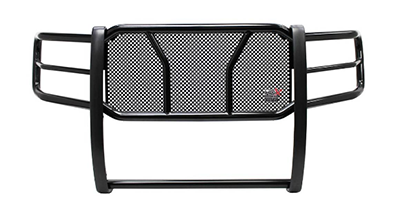 Bale Beds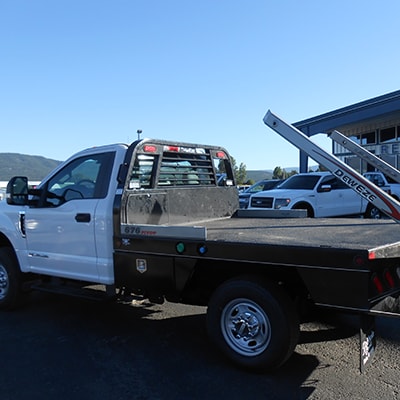 Headache & Ladder Racks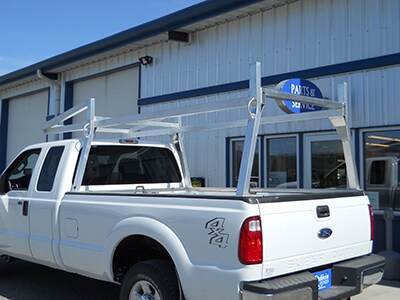 Wickum
SystemOne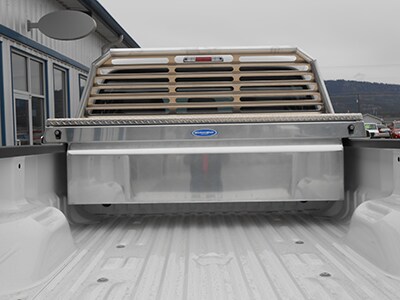 LED Lights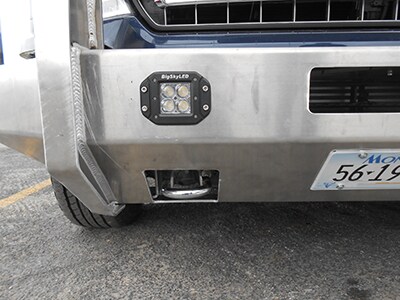 Big Sky LED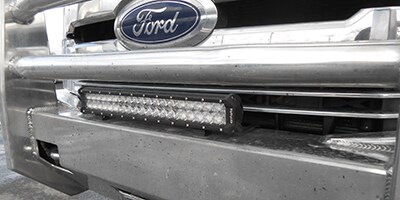 Running Boards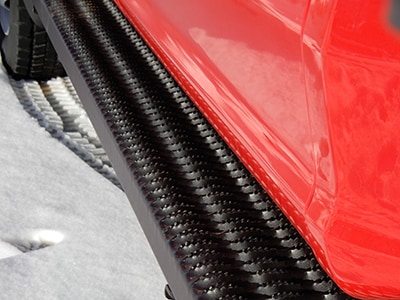 Ford
DZ